The journey begins with the land…
a heritage is forged between the earth and its people.  
Who carry these secrets and mysteries within them, 
over continents and throughout time. 
Just as the indigenous of Costa Rica created jade amulets 
to be the carriers of memory and history, 
your bags narrative transpires over time through 
the patina created from the experiences of your unique journey
Elegant low-key luxury, 
the kind that shows you have nothing to prove but a world to conquer.
Our materials of regenerative leather and wood are carbon neutral,
as is the renewable energy used in creation, from design through packaging.  
We chose Costa Rica as our home because the country's infrastructure of 
renewable energy, sustainable forests, carbon neutral and waste-free leather 
means we manufacture at the source employing artisan craft.
These singular conditions future-proof production.
Character is rooted in DNA…for it tells the story of a journey. 
It holds our history and shapes our future, for where we have been tells who we are…
Nomadic Collector is a reflection on my life as a modern nomad, 
a life of globetrotting wisdom, studies in art and design coupled with a deep-rooted belief 
that innovation through tradition is the path to sustainability.
I was raised around centuries of ancestral legacy, 
my favorites were steamer trunks covered in rail stamps and hotel logos.  
my first travel memento is a pan am ashtray snatched from JFK's Worldport lounge when I was four
 The inspiration for the brand is a luggage set I designed and Costa Rican artisans 
fabricated when I was 9 after a summer of European rail travel.
Every style is thoughtfully engineered using the knowledge from a life, living out luggage.
Forging artisanally crafted heirlooms from the finest materials.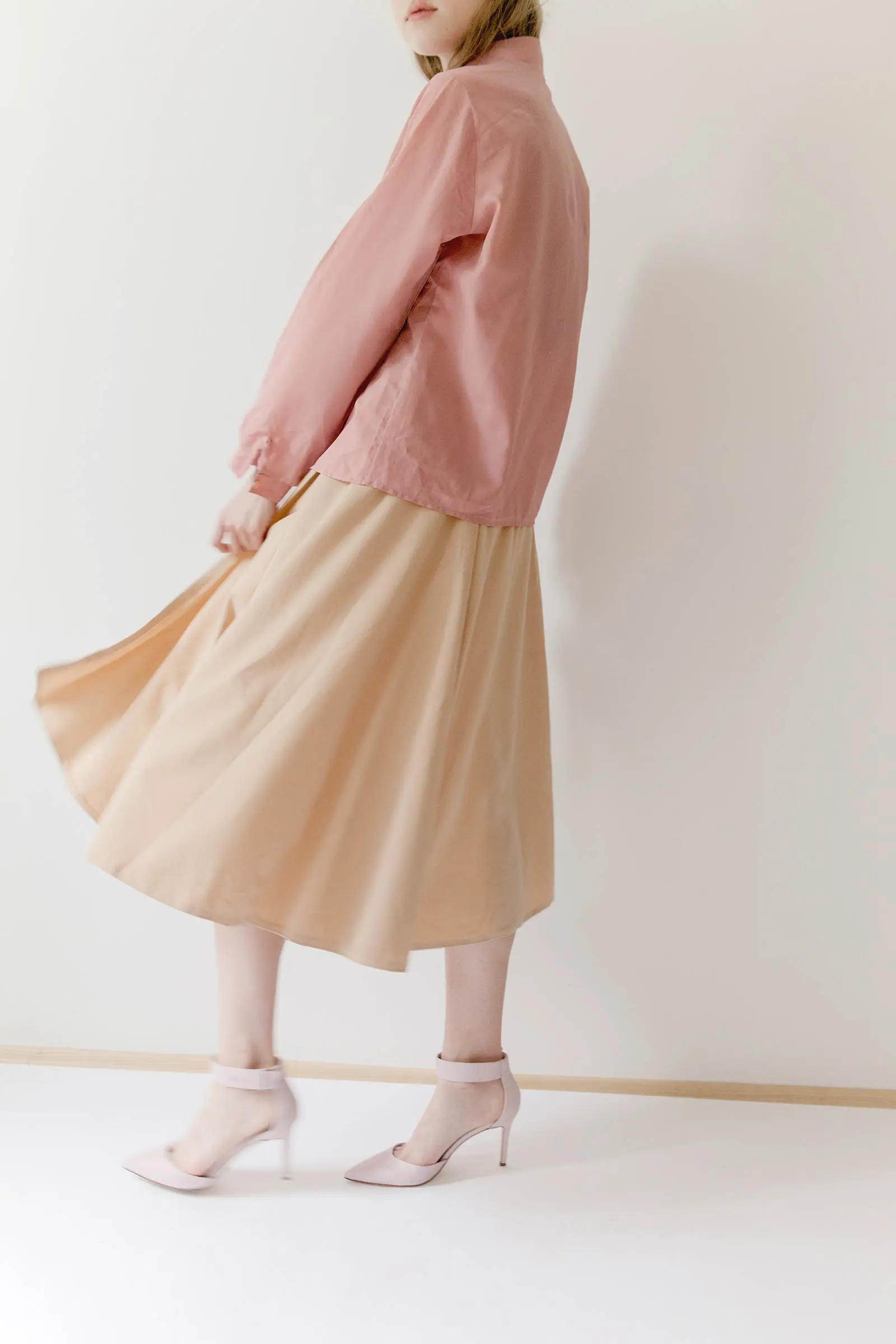 Cute Pastel Outfit Combinations and Ideas to Wear Pastel
Pastels is one of the major trends this season, but many women (including myself) find wearing pastels a challenge. They can wash you out, look too 'sweet' or take you back to your children's years!
Elegance
is a question of
personality,
more than one's
clothing.
I'm Sandy! I am a lifestyle and fashion blogger, an obsessed photo-taker of my kids, a bubble tea lover, a shopaholic, and I love being busy.
This blog is my little slice of the interweb to share outfits (women's fashion and mommy + me outfits), good shopping deals, recipes, show my progress on home decor (it's a never-ending project, right?), talk about motherhood, and show daily inspirations.